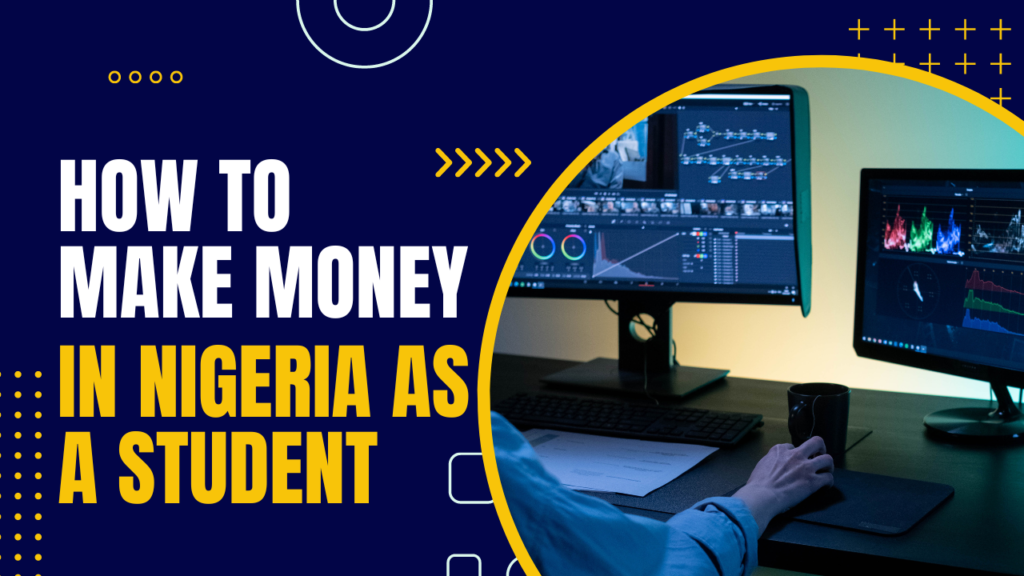 In today's digital age, the internet has opened up a world of possibilities, including the ability to earn money from the comfort of your own home. For teenagers and student eager to explore their entrepreneurial spirit and make some extra money in Nigeria, online and internet avenues provide an excellent opportunity.
Also check: Online Business that pays
how to make money online in nigeria.
In this blog post, we will delve into the realm of online money-making as a Nigeria student, exploring various avenues that students and teenagers can tap into to generate and make money online and earn extra income while developing valuable skills along the way.
Start a Blog or YouTube Channel: One of the most popular and accessible ways for student to make money online is by starting a blog or YouTube channel. If you have a passion for writing or creating videos, this avenue allows you to share your interests with others while monetizing your content. By consistently producing quality content and building an audience, you can generate income through ad revenue, sponsorships, and affiliate marketing. you can check our article on how to start a YouTube channel to understand and known how easy it is to start a YouTube channel in Nigeria.
Freelancing and Online Services
Freelancing and Online Services: As a student or a teenager who possess an array of skills that can be monetized online. Platforms such as Fiverr, Upwork, and Freelancer offer opportunities to offer services like graphic design, content writing, social media management, video editing, and more. These platforms connect you with potential clients worldwide, providing a platform to showcase your skills and earn money in return.
Sell Handmade or Customized Products: If you are artistically inclined or have a knack for crafting as a student in Nigeria you can make money by selling such creativity online, on social media platforms like Facebook, Instagram, twitter etc or Jumia, Shopify or other ecommerce platform can be your gateway to making money online. Create unique handmade or customized products, such as jewelry, artwork, or clothing, and showcase them on these platforms. Building an online store allows you to reach a wide customer base, tapping into a global market and potentially turning your hobby into a profitable venture.
Online Tutor and Virtual Assistance
Online Tutoring and Virtual Assistance: Students with a strong academic background or expertise in a particular subject can explore opportunities in online tutoring. Platforms like Tutor.com and Chegg Tutors connect you with students seeking assistance in various subjects. Additionally, individuals or businesses often require virtual assistance for tasks such as data entry, research, customer service, or social media management. Platforms like TaskRabbit and Virtual Assistant Jobs offer avenues to find such opportunities.
Participate in Online Surveys and Microtasks: While not as lucrative as other methods, participating in online surveys and microtasks can be a great way for student to make money online in Nigeria and to earn some extra money during their free time. Websites like Timebucks, Swagbucks, Survey Junkie, and Amazon Mechanical Turk offer opportunities to earn rewards or cash by completing surveys, watching videos, or completing small online tasks.
The internet has revolutionized the way we live and work, providing endless opportunities for students to make money online in Nigeria. Whether it's through content creation, freelancing, selling products, tutoring, or participating in online surveys, there are avenues to match various skills and interests. It is important to approach these opportunities with dedication, professionalism, and a willingness to learn and adapt. By leveraging the power of the internet, student can develop essential skills, gain financial independence, and explore their passions, all while preparing for a successful future in the digital age. So, why wait? Start exploring the possibilities today and embark on your online money-making journey.
Also check: Online Business that pays
Recommended: Easybuy phones in Nigeria