List of Top 10 Loan Apps in Nigeria
The rise of online loan apps in Nigeria has revolutionized the lending and loan industry and provided individuals with convenient access to loan. These digital lending platforms leverage technology to streamline the loan application process and offer quick disbursements to borrowers.
The popularity of loan apps can be attributed to various factors that address the limitations of traditional financial institutions. In thus article will be highlighting top 10 loan apps in Nigeria base on some important factors.
Read also: Loan app without BVN in Nigeria
CRITERIA FOR RANKING THE BEST LOAN APPS IN NIGERIA
App user experience and interface:
A user-friendly interface with intuitive navigation and seamless functionality enhances the overall user experience.
Loan apps that prioritize user experience create a positive borrowing journey for their customers.
Loan application process and approval speed:
The efficiency of the loan application process significantly impacts borrower satisfaction.
Look for loan apps that offer a straightforward application process with quick approval times.
Loan limits and repayment flexibility:
The loan limits determine the maximum amount borrowers can access through the app.
Consider loan apps that offer flexible repayment options tailored to your financial capabilities.
Read also: How to borrow money from Palmpay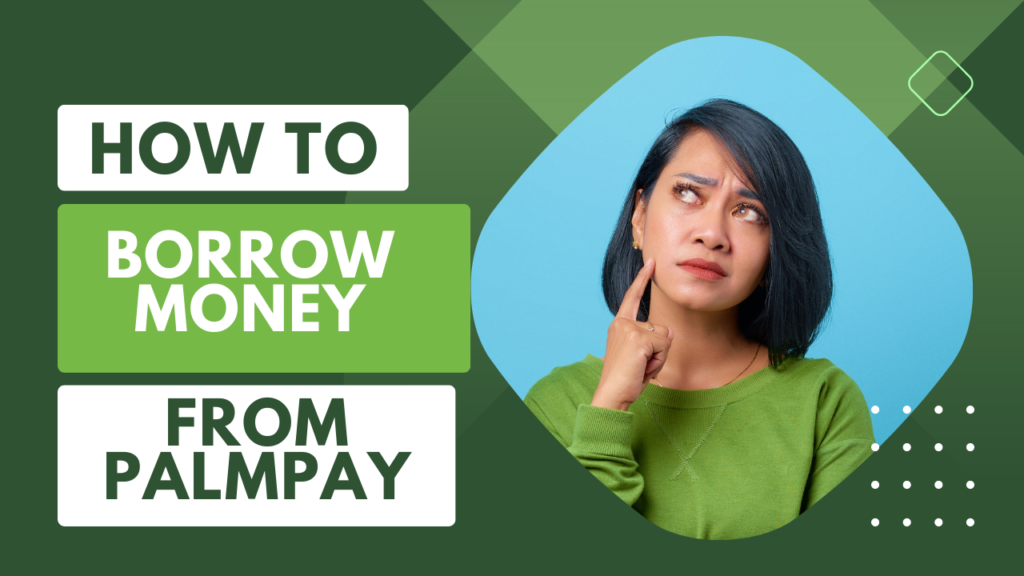 Top 10 Loan Apps in Nigeria
CARBON: formerly known as "Paylater", is one of the best and most well-liked apps for getting a mobile loan in Nigeria. It has an easy-to-understand design that makes it simple to use, and the application process is less difficult, allowing you to apply at any time of day. So, with only a few information, you might quickly find out the status of your loan application. In addition to loans, you may use the app to buy recharge cards and make utility bill payments. To get the app, you head to the official iOS app store or Google Play store.
FAIRMONEY: on Fairmoney, you can borrow money without putting up any collateral or paperwork and repay it within 15days to a month. It also enables you to pay for other utility costs, similar to carbon. Additionally, fair money offers one of the greatest services in Nigeria for acquiring a mobile loan; as a result, it is accessible every day of the week.
3. CREDIT VILLE: In Nigeria, Credit Ville is a mobile loan application that offers loans to those with regular jobs. As a result, the loan is deducted from your upcoming paycheck. As a result, it is only accessible to people through their jobs.
4. SOKOLOAN: Sokoloan provides the qualities of being easy to understand trustworthy, and simple to use. Additionally, there is no need for collateral and the process is quick. You have the choice of selecting the loan term with variable interest rates offered by Sokoloan depending on the total amount and duration.
5. PALM CREDIT: Palm credit loans can be obtained quickly and range in amount from N2,000 to N100,000. But you have to be at least 18 years old, and you have to give your bank account information. In addition to that, the app also pays commissions to users who refer other users to it.
6. KIAKIA: The Yoruba term "Kiakia" (which means fast) was used as the inspiration for the name of the application, and the app accurately captures it. Your credit score is taken into account when you apply for a KiaKia Loan, which also has an adjustable interest rate and a term of 7 to 30 days. Additionally, it is quick and simple to utilise while disbursing loans.
7. Aella Credit: Unlike other Nigerian mobile loan apps, Aella Credit charges no penalties for late payments. Additionally, it features a variable interest rate and a tenor of between 30 and 60 days. Every time you repay your loan before the due date, you are rewarded with access to a larger loan amount.
8. Quick check: This loans is intended for people who require small emergency finances. They give up to N30,000 for a start with a tenor between 15 and 30 days as of the time of this writing. Additionally, when you make on-time payments, your maximum loan amount will increase.
9. KWIKMONEY: (formerly known as Migi): Kwikmoney is one of Nigeria's quickest and most common mobile loan apps. The sim linked to your bank account is all you need to access the app. You can also use their application, online website, or USSD codes to apply for a loan.
10. BRANCH:
You can apply for a loan on branch and get a response within 20 minutes if you have your phone number and bank account information with you. Additionally, the app permits loans up to N200,000 or more as long as you repay prior loans on time.
Factors to Consider Before Choosing a Loan App
Assessing your financial goals and needs:
Before opting for a loan app, it is crucial to evaluate your specific financial requirements and goals.
Consider factors such as the urgency of the loan, the loan amount you require, and the purpose of the loan.
Evaluating interest rates and charges:
One of the most critical factors to consider is the interest rates and charges imposed by the loan app.
Compare different loan apps to ensure you select a platform with competitive rates and transparent fee structures.
Understanding repayment terms and conditions:
Assess the repayment terms and conditions offered by different loan apps.
Look for flexibility in repayment options, such as longer repayment periods or the ability to make early repayments without additional charges.
Traditional Financial Institutions vs. Loan Apps
Challenges faced with traditional lenders:
Traditional financial institutions often have lengthy loan application processes and strict eligibility criteria.
The bureaucratic nature of these institutions can result in delayed loan approvals and disbursements, which may not be ideal in urgent financial situations.
Benefits of using loan apps:
Loan apps provide a streamlined application process, eliminating the need for extensive paperwork and physical visits to banks.
They offer quick loan approvals and disbursements, allowing borrowers to access funds when they need them the most.
Summary
Recap of the top 10 loan apps in Nigeria:
Carbon (formerly pay later)
Fairmoney
Credit ville
Sokoloan
Palmcredit
Kiakia loans
Allea credit
Quick check
Kwikmoney (Formerly Migi)
Branch
Key takeaways and recommendations:
Each loan app has its own unique strengths and limitations.
Some may offer lower interest rates but have more strict eligibility criteria, while others may have higher interest rates but provide quicker loan approvals.
Determining the best loan app for your needs:
Consider your specific financial requirements, loan amount needed, and repayment capabilities.
Compare the different loan apps based on their features and benefits to find the one that aligns best with your needs.
Tips for Successful Loan Application and Repayment
Understanding the loan terms and conditions:
Before applying for a loan, thoroughly read and comprehend the terms and conditions associated with it.
Pay attention to repayment schedules, late payment penalties, and any other relevant clauses.
Building a good credit score for future loan opportunities:
Maintain a good credit history by ensuring timely loan repayments.
A positive credit score increases your chances of accessing higher loan amounts and lower interest rates in the future.
Choose a loan app based on your specific financial needs and goals.